Unveiling the Power Behind Amoun
About Us
Amoun Pharmaceutical Company S.A.E. ("Amoun") is an Egyptian "closed" Joint-Stock Company established in 1998. We are a national company with international standards.

Our main business includes the development, manufacturing, marketing, distribution, and export of a wide range of human pharmaceutical and animal health products. We have a strong product portfolio that offers much-needed pharmaceutical therapies and treatments, and our product pipeline is continuously expanding to drive growth and increase shareholders' value .

With sales of EGP 5.2 billion in 2022, we have consistently multiplied our sales and achieved a 5-year compounded annual growth rate (CAGR) of 18% .
As one of the leading drug makers in Egypt, we operate through five commercial offices across the country and have a large, ultra-modern plant in "El-Obour City". Our state-of-the-art plant is one of the largest pharmaceutical facilities in Africa and the Middle East .
Amoun is part of ADQ, an Abu Dhabi-based investment and holding company. ADQ's investments span key sectors of the UAE's diversified economy including energy and utilities, food and agriculture, healthcare and life sciences, and mobility and logistics, amongst others .
In December of 2012, Dr. Mohamed Roushdy assumed the role of Chairman & CEO of Amoun, taking charge of leading the company towards a new direction. With a clear vision and mission in mind, he introduced a fresh business strategy that aimed at positioning Amoun as the preferred partner for innovators, multinationals, regulators, and the local communities. This strategic shift marked a significant turning point for the company, as it embarked on a path to become the "go-to" choice for those seeking collaboration, innovation, and positive impact. Under Dr. Roushdy's leadership, Amoun set forth on a journey towards redefining its role in the industry and establishing itself as a trusted and influential entity in various spheres .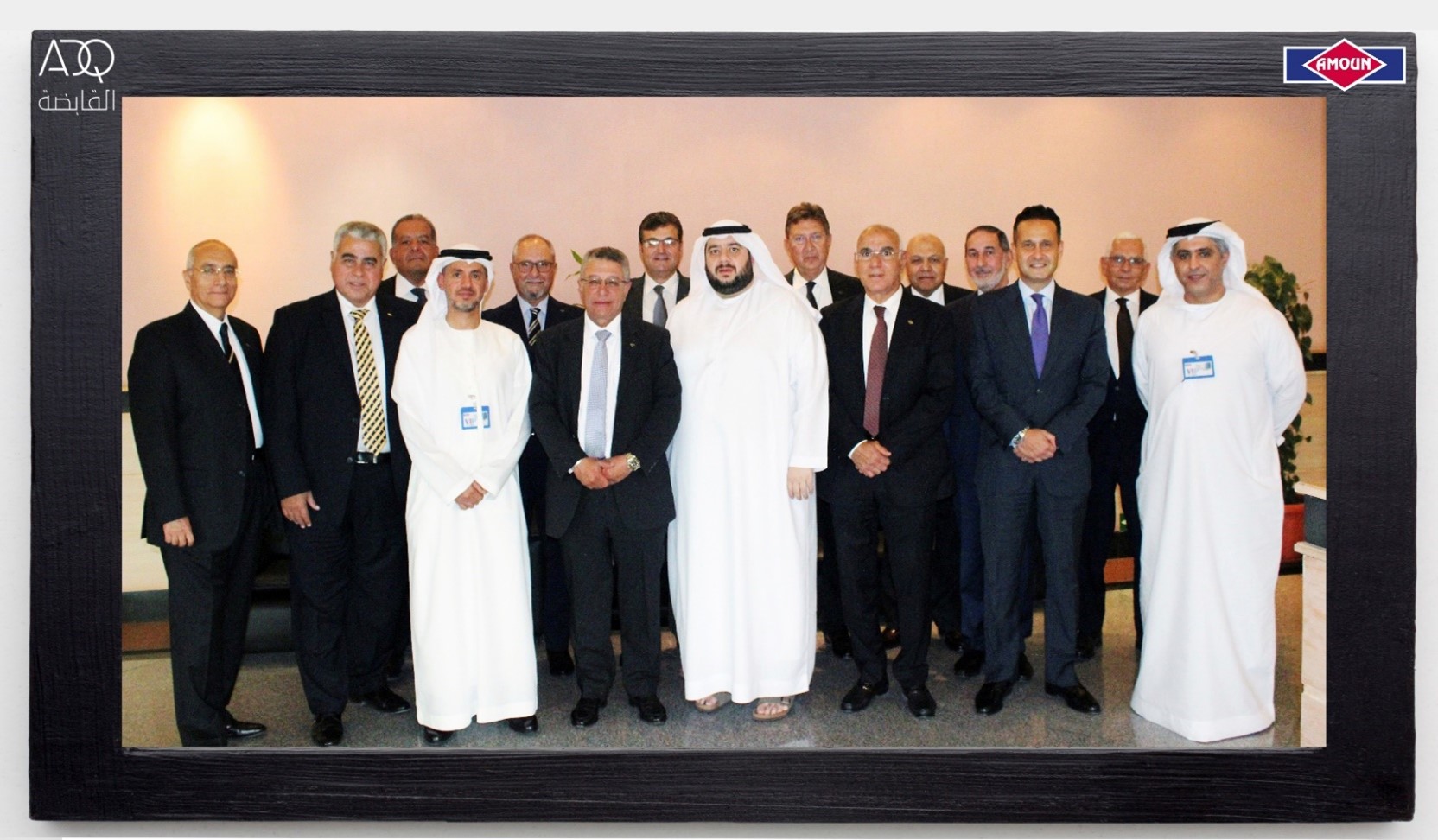 Dr. Mohamed Roushdy (President & CEO of Amoun) and Amoun's leadership team with H.E Mohamed Alsuwaidi (MD & CEO of ADQ), Mr. Fahad AlQassim (Chairman of Amoun & CEO Health care and life sciences at ADQ), Mr. Omar Mehanna (Head of Sovereign Investment Partnerships at ADQ) and Mr. Mansour Almulla (CIO at ADQ) during their visit to Amoun HQ in 2021 .
We are committed to improving healthcare and patients' quality of life. Building on our traditions, we provide quality healthcare products and services, and our progress in this endeavor is the key measure of our success. Our mission is to constantly remain as "The Employer & The Partner of Choice" .